Every year medical-legal partnerships help thousands of people in 48 states.
Last year, medical-legal partnerships helped more than 75,000 patients resolve legal issues that were impeding their health, trained more than 11,000 health care providers to better understand and screen patients for health-related social needs, and engaged in projects designed to improve how clinics and policies address health-related social conditions for entire communities.
Studies show that when legal expertise and services are used to address social needs:
People with chronic illnesses are admitted to the hospital less frequently.
Studies showed that legal assistance targeted at improving housing conditions improved the health of asthma patients (Journal of Asthma and Journal of Health Care for the Poor and Underserved), and another study showed medical-legal partnership's positive impact on the health of sickle cell patients (Pediatrics).

People more commonly take their medications as prescribed.
(Journal of Health Care for the Poor and Underserved and Journal of Clinical Oncology)

People report less stress and experience improvements in mental health.
(Journal of Health Care for the Poor and Underserved, Behavioral Medicine, and Health Affairs)
Less money is spent on health care services for the people who would otherwise frequently go to the hospital, and use of preventative health care increases.
A study showed that MLP services reduce health care spending on high-need, high-cost patients (Health Affairs), and a randomized control trial found families of healthy newborns increased use of preventive health care after MLP services (Pediatrics).
Clinical services are more frequently reimbursed by public and private payers.
Medical-legal partnerships have been shown to save patients health care costs and recover cash benefits (Journal of Health Care for the Poor and Underserved and Journal of Palliative Medicine).
Clinicians have a positive view MLP services.
In our 2016 survey of medical-legal partnership programs across the country, we asked health care organizations to tell us how often clinicians at their hospital or health center anecdotally reported the following benefits of MLP services: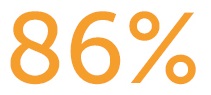 reported improved health outcomes for patients;
reported improved patient compliance with medical treatment; and
reported improved ability to perform "at the top of their license."
Medical-legal partnership teams often detect patterns in patients' needs that reveal opportunities to advance policy solutions for whole communities.